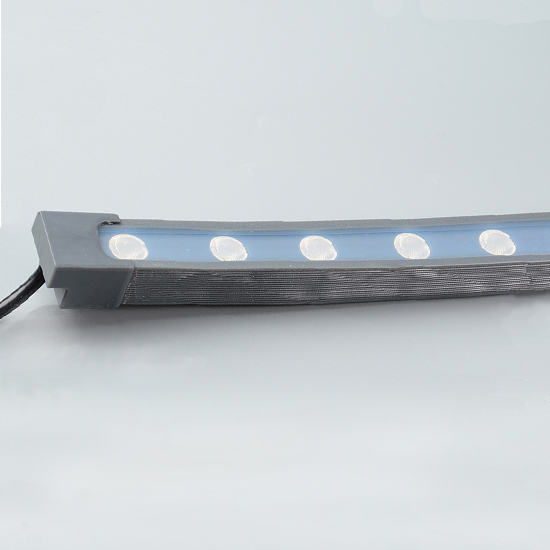 PL-LS-WL2835X048-24V-WP
Descriptions of flexible LED wall washer lights:
Working voltage: DC24V
Power consumption: 5W/10W/15W per meter for options
Mininum cutting length as a running unit: 50mm with cutting mark
Color temperature: 2700K, 3000K, 4000K, 6500K, CCT, RGB, RGBW
CRI:>90ra for white
Working temperatures: -20-65degrees
Waterproof level: IP67
Features of flexible LED LED wall washer lights:
Silicone LED flex wall washer has a wide range of temperature compatibility, yellowing resistance, solvent resistance and salt water resistance. It has uniform light emission, no spot and very soft light effect. It can be curved into different shapes and be used for linear lighting, which brings better lighting effect for indoor and outdoor applications.
Links:
Flexible LED Wall Washer Lights
Catagory:
Comany Information:
Contact usú║
Prime International Lighting Co.,Limited.
Address: 3F,Building 2-D, Ronghu Zone, Pinghu, Longgang Dist., Shenzhen, Guangdong Province,China
Tel:+86-755-29449771
Fax:+86-755-29474896
Website: www.prime-lighting.com
Email:market@prime-lighting.com