PL-LS3528X060-12V/24V
LED QTY: 60pcs per meter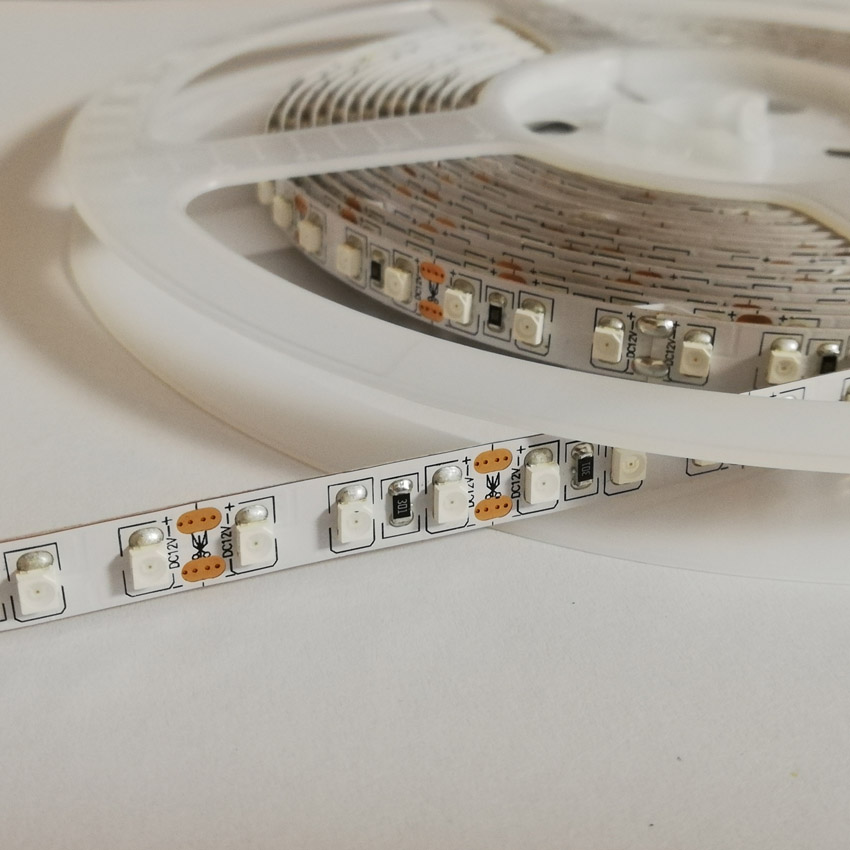 PL-LS3528X120-12V/24V
LED QTY: 120pcs per meter
PL-LS3528X180-24V
LED QTY: 180pcs per meter
PL-LS3528X240-12/24V
LED QTY: 240pcs per meter
Flexible SMD3528 LED strip lights
Model No.: PL-LS3528X060-12V/24V with 8mm width flexible PCB, DC12V and DC24V for options, 4.8W/meter,5meters/roll
Model No.: PL-LS3528X120-12V/24V with 8mm width flexible PCB, DC12V and DC24V for options, 9.6W/meter,5meters/roll
Model No.: PL-LS3528X180-12V/24V with 10mm width flexible PCB, DC24V,14.4W/meter,5meters/roll
Model No.: PL-LS3528X240-12V/24V with 15mm width flexible PCB, DC12V and DC24V for options,19.2W/meter,5meters/roll
Working voltage: DC12V/DC24V for options
Colors: Red, Green, Blue, Amber, White (2700-6500K any color temperature)
High CRI>90ra for white color
Mininum cutting length working as a running unit: every 50mm length for DC12V flexible LED strip lights and every 100mm length for DC24V flexible LED strip lights
Working temperatures: -20-45degrees
Waterproof types:
The above photos are for non-waterproof LED strip lights.
IP65 silica gel on top waterproof for indoor applications,
IP66 silicone tube housing waterproof,
IP67 silicone tube housing filled with silica gel waterproof are also available.
Features:
For all our LED flexible strip lights, we use gold wire inside the LEDs and high quality copper FPC.

Catagory:
Links:
Comany Information:
Contact usú║
Prime International Lighting Co.,Limited.
Address: 3F,Building 2-D, Ronghu Zone, Pinghu, Longgang Dist., Shenzhen, Guangdong Province,China
Tel:+86-755-29449771
Fax:+86-755-29474896
Website: www.prime-lighting.com
Email:market@prime-lighting.com