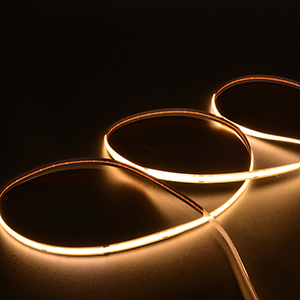 COB LED strip lights
with 4mm width FPC
Model No.:PL-LS-COBxx-D4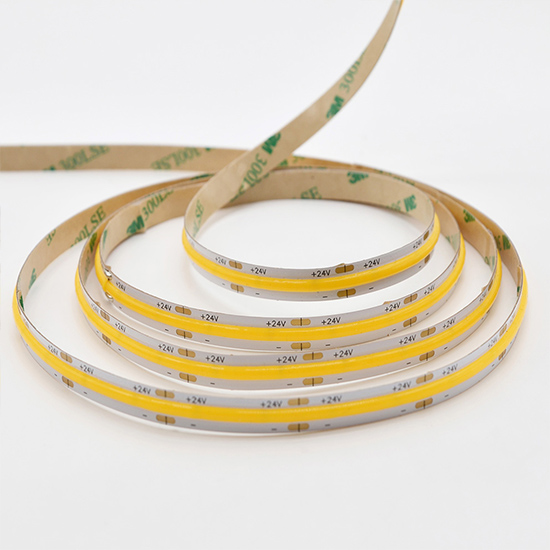 COB LED strip lights
with 8mm width FPC
Model No.:PL-LS-COBxx-D8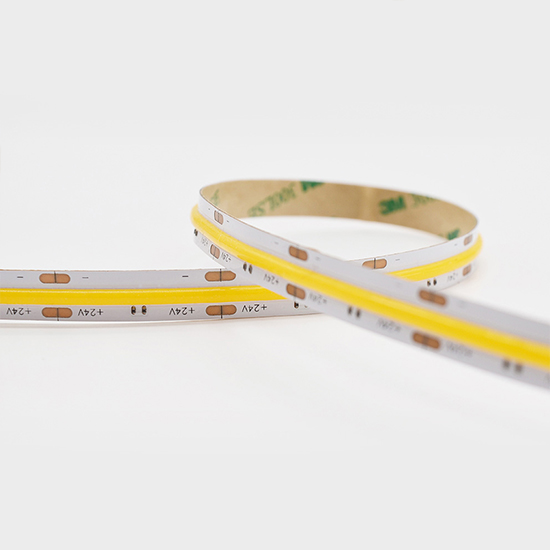 COB LED strip lights
with 10mm width FPC
Model No.:PL-LS-COBxx-D10
Product name:COB LED flexible strip lights
Working voltage: DC12V/DC24V for options
Power consumption: 5W/10W/15W per meter for options
LED chip quantity per meter: 320pcs,480pcs for single colors cob led strps, 576pcs for CCT cob strips, 840pcs for RGB cob led strips
Mininum cutting length working as a running unit: every 25mm length for DC12V COB LED strip lights and every 50mm length for DC24V flexible COB LED strip lights,27.28mm for CCT COB led strips
Color temperature: 2700K,3000K,3500K,4000K,5000K,6500K
CRI:>90ra
Working temperatures: -20-45degrees

Waterproof types:
The above photos are for non-waterproof COB strip lights.
Silicone tube housinng waterproof,heat shrinkable casing waterproof, integrated extrusion casing waterproof, silicone tube housing filled with silica gel waterproof LED COB flexible strip lights are also available.
Features:
It has uniform light emission, no spot, no shadow and very tender light effect. The beam angle can reach up to 180 degrees.
It can be curved into different shapes and be used for linear lighting, which brings better lighting effect for indoor and outdoor applications.
Model No.:

Voltages

Power/meter

LED chip QTY/meter

FPC width

Colors:

Cuttable length

PL-LS-COB480X-D4-12V/24V

2700K/3000K/4000K/6500K,

Red, Green, Blue, Yellow, Amber,

DC12V: 25MM

DC24V: 50CM

PL-LS-COB480X-D8-12V/24V

8MM

PL-LS-COB480X-D10-12V/24V

PL-LS-COB320X-D8-24V

PL-LS-COB512X-D8-24V

PL-LS-COB512X-D10-24V

PL-LS-COB576CCT-D10-24V

PL-LS-COB840X-D10-24V

15W
Catagory:
Links:
Comany Information:
Contact usú║
Prime International Lighting Co.,Limited.
Address: 3F,Building 2-D, Ronghu Zone, Pinghu, Longgang Dist., Shenzhen, Guangdong Province,China
Tel:+86-755-29449771
Fax:+86-755-29474896
Website: www.prime-lighting.com
Email:market@prime-lighting.com